Welcome to the Fran Bow Wiki!
What is this wiki about?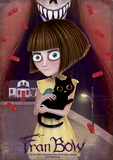 This wiki is about Fran Bow, a point and click adventure with a touch of horror by Killmonday Games. You play as Fran Bow, a ten year old girl with extraordinary curiosity but also a troubled mind and a story to tell! The game is currently available on Steam , Gamejolt, Itch.io, IndieDB and GOG.
The wiki was created in August 9, 2014 and is currently having
121 articles, 588 files and 8,386 edits! Wow!
Did You Know?
Want to help?

               Click [ ] to show and hide content.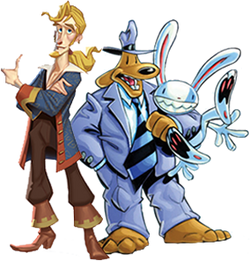 Fran Bow Wiki Network
Fran Bow Wiki
An encyclopedia all about Fran Bow.
Fran Bow Вики
The Russian language version of "Fran Bow Wiki".
User Blogs
Ttoby88
•
I call myself Gloomy,
Toby is my human name, I know, but,
The kids at school catch me crying and cutting myself,
So they called me Gloomy,
I thought if I already went by the name Gloomy then they can't use it against me,
I coughed up a lot of blood,
I thi…
Ttoby88
•
My Mummy and Daddy,
They were very mean,
I cannot escape,
No one believes me,
I either have to stay here or face the fear of the outside world,
I don't know what to do,
I'm going to stay here and wait for angels,
I need to find a way to alert the angels at…
I honestly always liked to think of Fran's adventure was real. To me, I sort of always thought Fran Bow was a Fantasy or Science Fiction game, or something like that.
But it's really up to the player, considering it never really tells you. 
What do yo…
Random Image
For more images of the
Fran Bow Wiki
, click here.
The Administrators!
Just leave a message on one of us and we will do our best to reply!
Twitter
Facebook
Community content is available under
CC-BY-SA
unless otherwise noted.